About
Airlea Mystic Arts & Healing offers a diverse array of advanced spiritual courses and healing services. Chloe offers a customized healing treatment for each client which may include a blend of Reiki healing, crystal healing, emotional freedom technique, past life healing, chakra cleansing, spiritual counselling, spiritual cleansing, and soul retrieval. A certified psychic, Chloe offers intuitive readings, past life readings, crystal ball readings, tarot card readings, and palm readings. Chloe's spiritual courses include Level 1 & Level 2 Magick, Level 1 & Level 2 Psychic Development, Crystal Healing Grids Workshops, and the Light Magick Manifestation Workshop. Our home energy clearing services offer a powerful blend of Reiki, spiritual cleansing, art and Feng Shui. Explore our Services page for more details. Airlea is a greek name that means ethereal.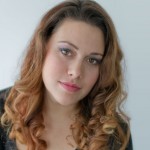 Chloe Ulis is a spiritual teacher and healer with a passion for helping others to achieve their dreams. An intuitive, Chloe has a gift for reading emotions and clearing mental, spiritual, or physical energy blockages from the body using reiki energy, sound healing, EFT and crystal therapy. Chloe has created her own holistic healing modality incorporating Reiki energy healing, sound healing, relaxation crystal massage, crystal chakra cleanse, intuitive readings, past life readings, soul retrieval, emotional freedom technique (EFT), and life coaching. Chloe is professionally certified as a Reiki healer, psychic, life coach, crystal massage therapist, and as a past life and soul retrieval practitioner.
About Reiki Energy Healing
The meaning of Reiki is spiritually guided life force energy. Reiki gently stimulates the flow of energy in the chakras and helps to clear out negative energy and blockages. Reiki is used to balance a person's energy and create wellness by treating the body, emotions, mind and spirit. Receiving Reiki energy is deeply relaxing, rejuvenating and stress reducing. Reiki is a simple, natural and safe method of healing and you do not need to believe in it or even understand it in order to benefit from it. In your Reiki session you will lie down on a comfortable heated massage table with a blanket over you. The Reiki healer places their hands gently on or above key energy centres, joints, chakras and areas of concern in the body and channels Reiki to you. Reiki is very effective when used along with massage therapy and crystal healing. Your Reiki session is offered in a peaceful room with relaxing music and aromatherapy. If you choose you can enjoy a Reiki healing with the incorporation of crystal healing, emotional freedom technique, sound healing, gentle massage and intuitive guidance. Reiki healer Chloe Ulis often works intuitively and integrates several types of healing into one session, creating a fulfilling and deeply healing experience.
Aromatherapy Crystal Massage
Our massage treatments combine relaxation massage, crystal massage, and aromatherapy for a unique pampering experience. The benefits of essential oils and the healing properties of crystals are combined to balance and harmonize your whole being. Receive vibrational healing through the chakra system with a chakra cleanse; whereby the crystals are gently massaged into the chakra points of the body. The chakra system distributes energy for our physical, emotional, mental, and spiritual functions. Smooth crystal spheres & wands are used to aid the full body relaxation massage.
Intuitive Readings, Past Life Readings & Spiritual Coaching
Chloe Ulis is a certified psychic that offers several types of intuitive readings to suit your needs. A clairsentient and claircognizant intuitive, Chloe offers Tarot card readings, crystal ball readings, energy readings, past life readings, palm readings and soul retrieval. Intuitive readings are an excellent addition to a healing session because they offer further guidance to assist you on your healing journey. Chloe is also a certified life coach so she offers practical step-by-step advice on any issues you may be dealing with or goals that you wish to achieve.
Ongoing Magick Classes are now being offered privately or in small groups of 2 to 4 students. Magick classes cover topics such as: the hermetic laws of the universe, magickal rules and ethics, herbal magick, candle magick, magickal practices around the world, verbal and written spells and manifestation work, working with the subconscious mind, working with grids, magic boxes, magic wands, sigils and magickal symbols, magickal languages, healing with magick, spiritual clearing and cleansing with magick, and much more. Ongoing classes can be done weekly or bi-weekly from my location.
Call Chloe at 604-805-5622 if you have any questions!