Magick Courses
Airlea School of Mystic Arts
These courses cover topics such as the hermetic laws of the universe, magickal rules and ethics, herbal magick, candle magick, magickal practices around the world, verbal and written spells and manifestation work, working with the subconscious mind, working with grids, magic boxes, magic wands, sigils and magickal symbols, magickal languages, healing with magick, spiritual clearing and cleansing with magick, and much more.  Click on the purple course links below to view the general course outline.
Manifestation Course for Beginners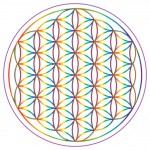 Beginners learn the basics of magick in this powerful course. Discover manifestation techniques to attract what you want in your life. Harness the power of the mind, thoughts, intentions, energy, and words of power to manifest your dreams for the highest good. Explore how to manifest on the spiritual, emotional, mental, and physical planes simultaneously using careful application & mindful intention. Learn the universal hermetic laws and magickal rules that must be followed for a successful result. Uncover the symbols, sigils, words of power, spells, and how to harness the natural spiritual forces around us. Unlock the mysterious and potent metaphysical and healing properties of herbs and essential oils. Manifest your goals with candle magick and learn how to work with crystal grids. This course is offered privately or to small groups of 2 to 4 people at our location in White Rock. This course is designed for beginners in magick who are curious about studying real magick in a safe way. Students will be taught only for the highest good in order to achieve their positive personal goals and for their spiritual elevation. Students will be interviewed prior to registration, please call Chloe at 604-805-5622 to find out more.
Magick Course Rates
        Class Specials 
        ~ prepay for 6, two hour private classes, 10% off Reg. $720 Special $648
        ~ prepay for 12, 90 minute private classes, 15% off Reg. $1080 Special $918
        ~ prepay for 12, 90 minute semi-private classes, 10% off, Reg. $540 Special $486
        Introductory Classes
        Private Classes ~ $60  ~ 1 hour / $90 ~ 1.5 hrs. / $120 ~ 2 hrs.
        Semi-private Classes (2 to 4 students) ~ per student ~  $45 ~ 1.5 hrs / $60 ~ 2 hrs